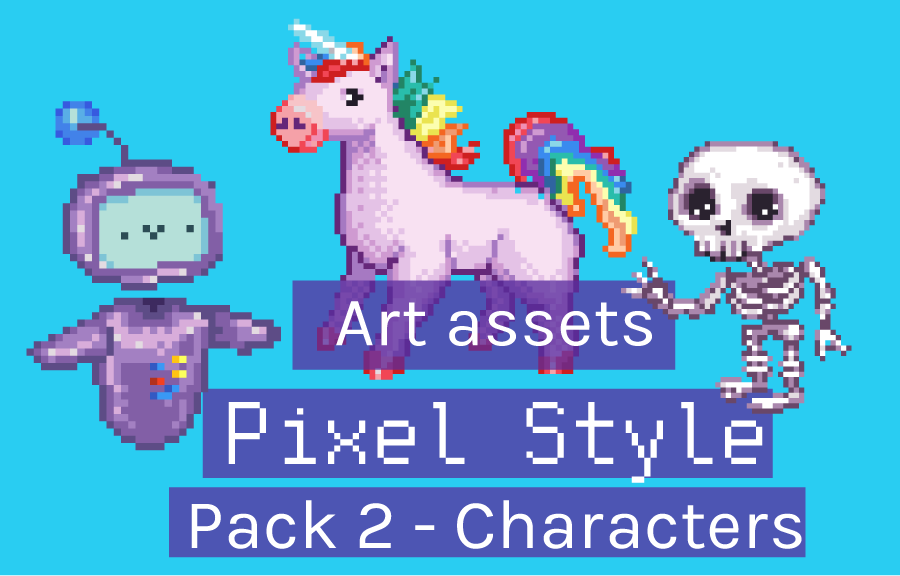 Art Assets: Pixel Style – Characters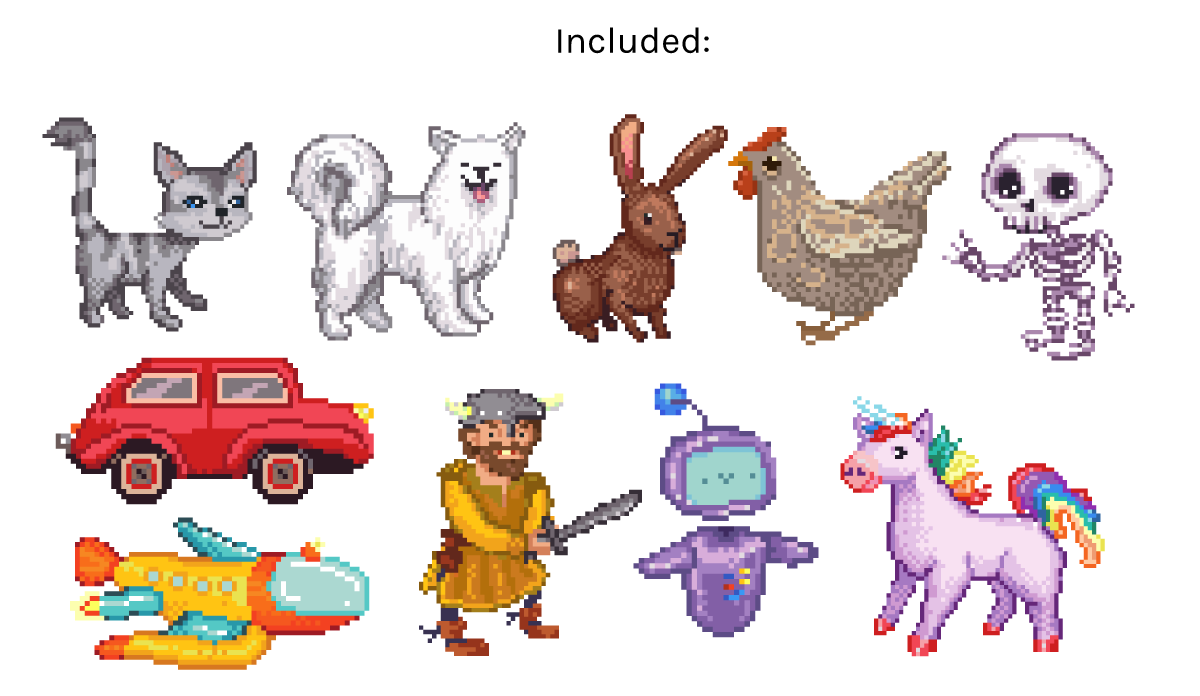 This CC-By-3.0 art asset pack includes ten more characters in a pixel art style; cat, dog, bunny, chicken, skeleton, car, spaceship, viking, robot and unicorn. Art made by Christina Lassheikki.
The pack also includes simple animations for the following characters –
cat, dog, chicken, car, spaceship, viking and robot: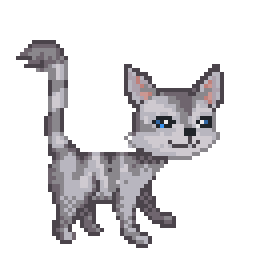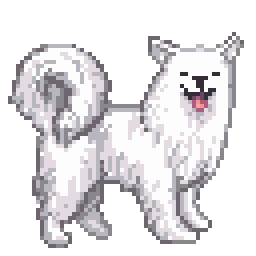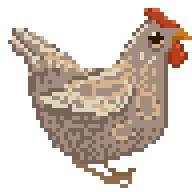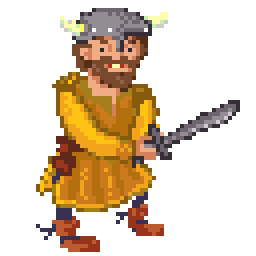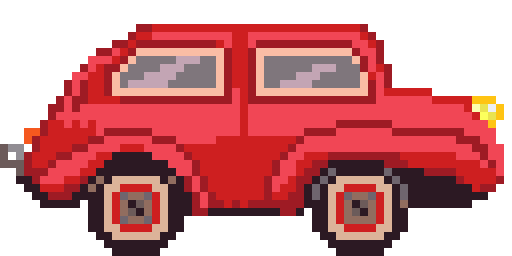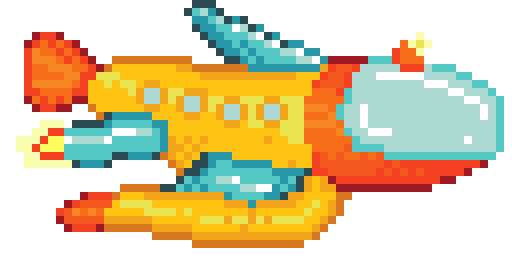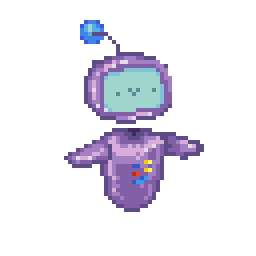 Download the Art Asset pack as a .zip-archive:
All assets made available in the Playable Concept project are available under a Creative Commons Attribution 3.0 license. Please credit Christina Lassheikki / Playable Concepts when using these assets.