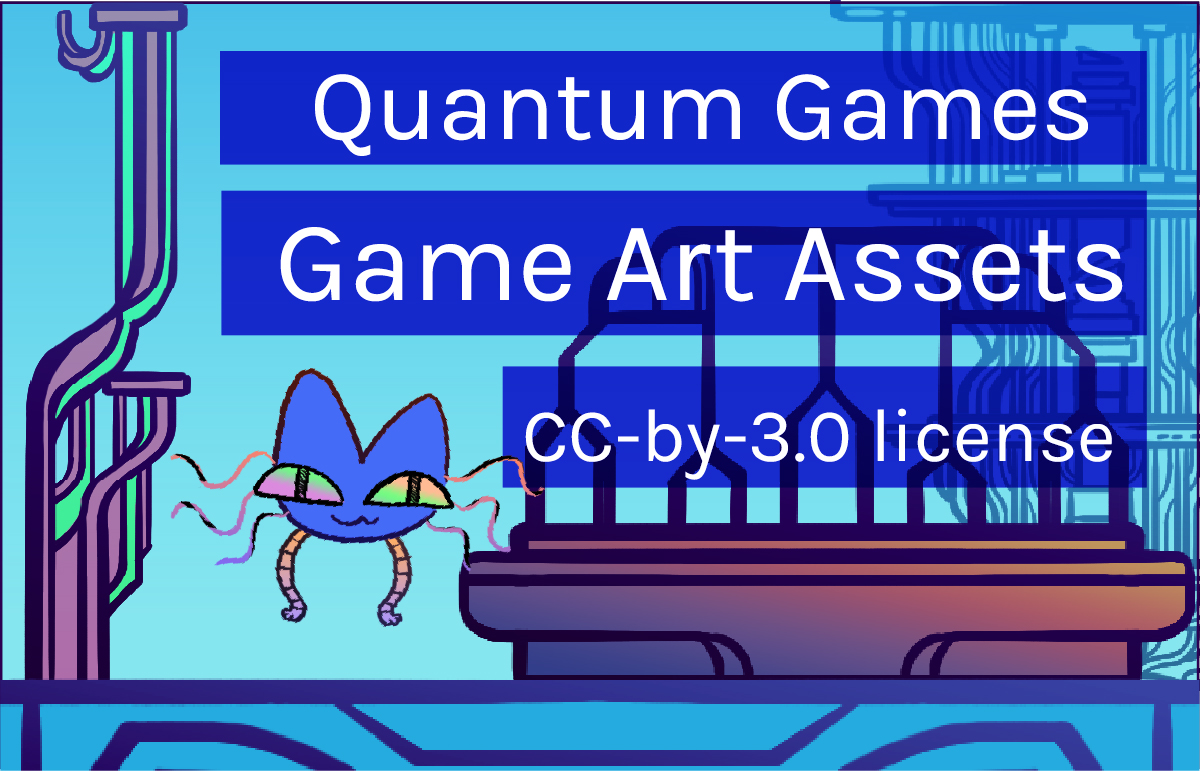 Art Assets: Quantum Games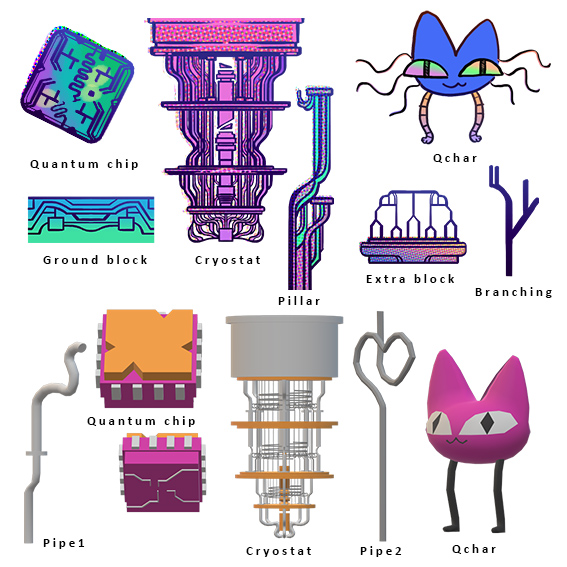 This CC-by-3.0 Quantum Game art asset pack includes obstacles, environment elements, Qubits and a quantum character with animations that can be used in games. Art made by Noora Heiskanen.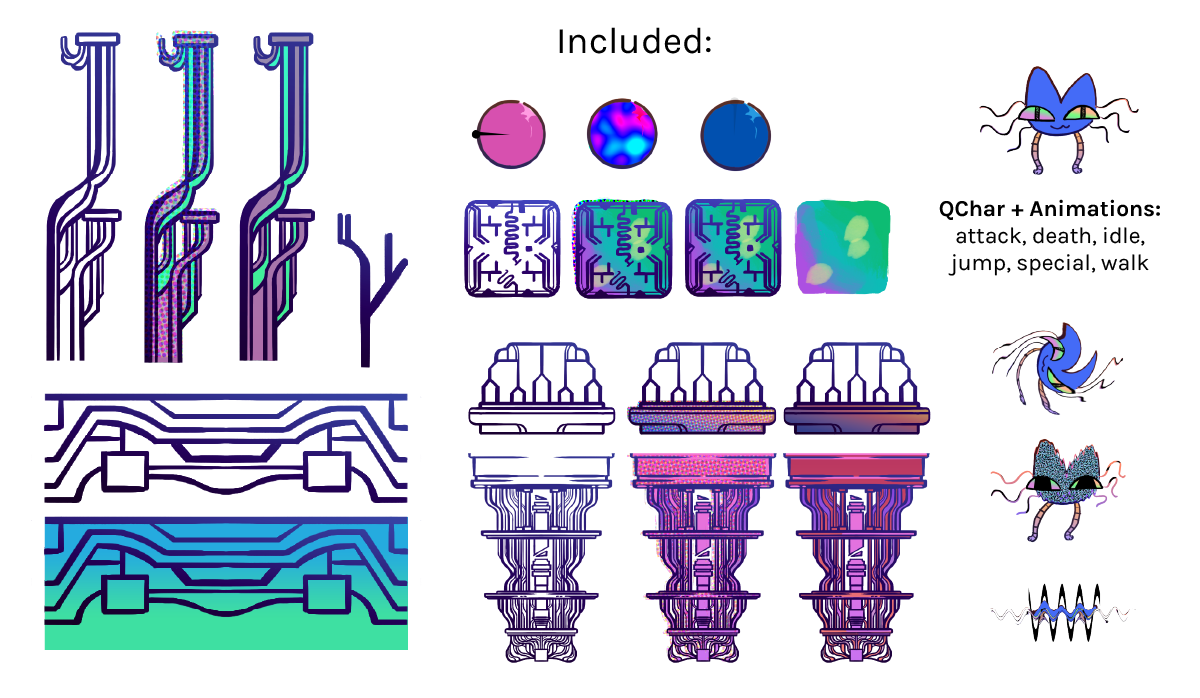 The pack also contains the following 3D art assets in FBX-format: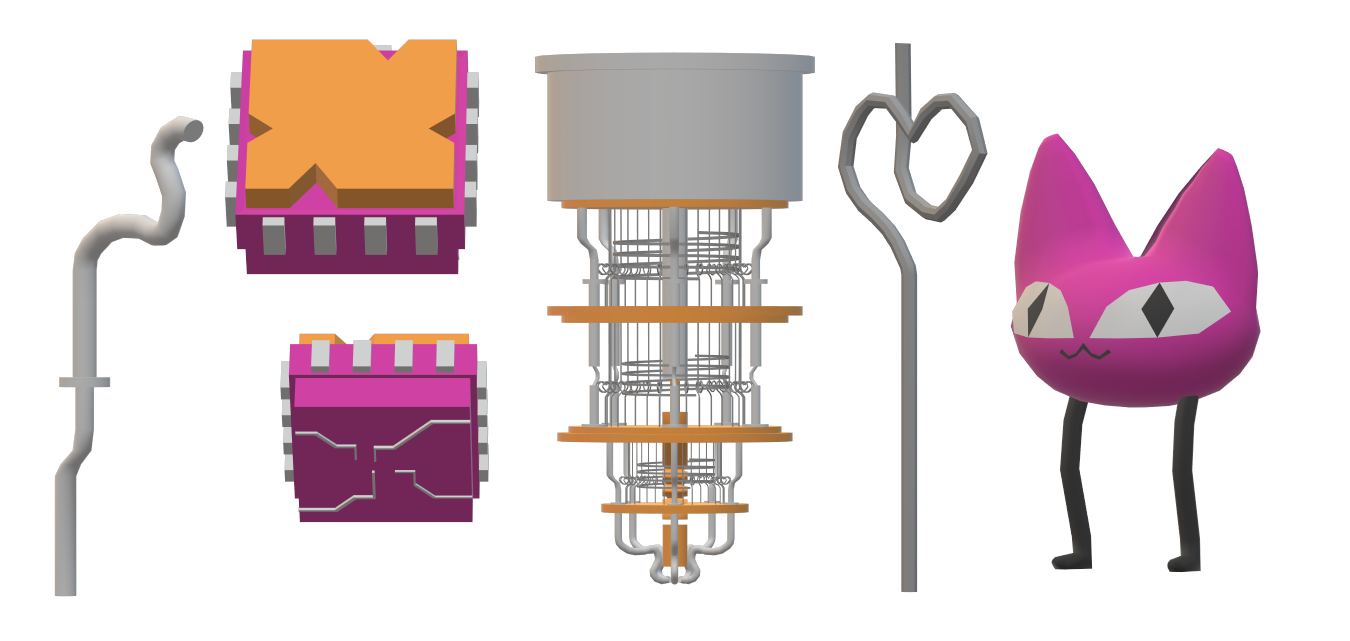 Note: If the materials show up as all black inside blender, please uncheck "Use Nodes" under "Surface" in the Materials-panel.
Download the assets here: